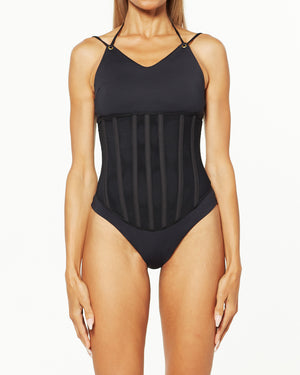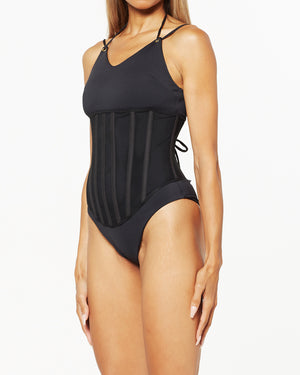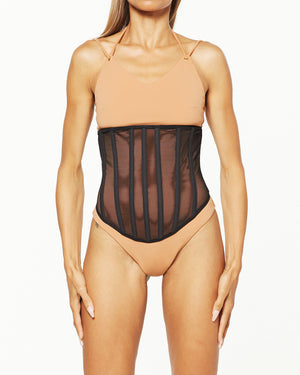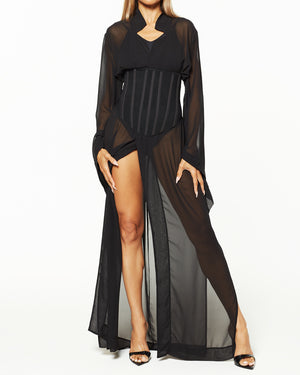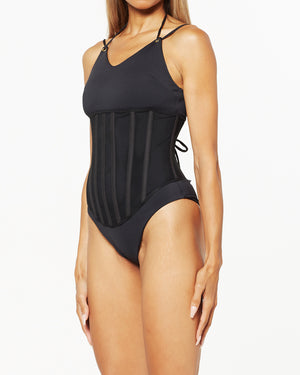 Hanan Day To Evening Corset - Carbon
I aim to create pieces that can elevate a simple outfit and add that extra pop. This is one of the most versatile pieces in the collection and can really add that extra allure to any outfit. This corset is made of sheer stretch mesh and the boning is covered with the same material as the swimsuit so they work together seamlessly. But that doesn't mean you can wear it in the water. This piece is après- swim, meaning it should only be worn before or after the pool/ocean, not during. This corset is finished off with gold eyelets on the center back, a spaghetti strap, and the angeloestrada signature clear toggle that is removable if need be. You can wear this over the one piece and the robe and turn the 3 pieces into a dramatic and sheer evening gown. Pair with some strappy heels and you are ready for an elegant dinner or even a gala event. If you want to wear it more casual, then pair it with a white tank top, your favorite jeans, and leather sandals for a beautiful seaside lunch. But I wouldn't say its exclusively for women, anyone can wear this over a t-shirt and jeans.
In Ancient Tagalog Mythology, Hanan is the sister of Mayari and Tala and one of the three daughters of Bathala by a mortal woman. The first prayer of the day is given to Bathala, Apolaki, and her as a sign of a new day. She is especially important during the entrance of a new age or a new phase in a person's life. People offer her bountiful harvests and prayers during the birth of a child, entering adulthood, death, entrance of the planting season, beginning of the harvest season, and the start of a new annual cycle. These prayers are only conducted at the break of dawn. In Tagalog animism, the rooster and the dawning sun was Hanan's emblem.
Female model is 5'6" and wearing a Small
Male model is 6'0" and wearing a Small/ Medium
Reclaimed 82% Nylon, 18% Spandex
Hand wash cold, gentle soap, and flat dry. No chlorine bleach.
*ALL SALES FINAL*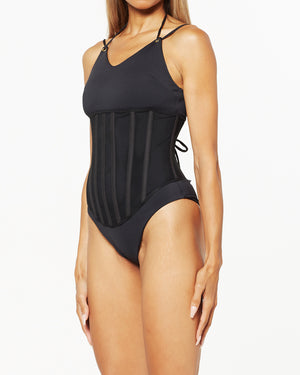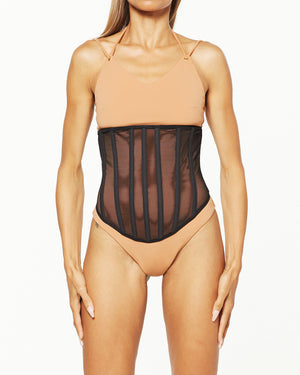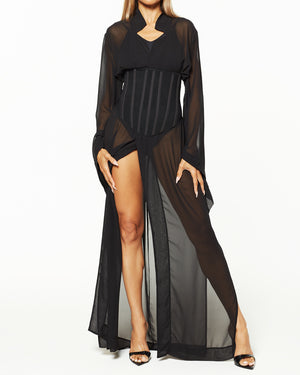 M_SIZEGUIDE
| | | | | | |
| --- | --- | --- | --- | --- | --- |
| | XS | S | M | L | XL |
| WAIST | 29_30 | 31_32 | 32_33 | 33_34 | 35_36 |
W_SIZEGUIDE
| | | | | | |
| --- | --- | --- | --- | --- | --- |
| | XS | S | M | L | XL |
| SIZE | 0_2 | 4_6 | 8_10 | 12_14 | 16 |
| BUST | 34 | 36 | 38 | 40 | 42 |
| WAIST | 22 | 24 | 26 | 28 | 30 |
| HIPS | 34 | 36 | 38 | 40 | 42 |